Additions & Extensions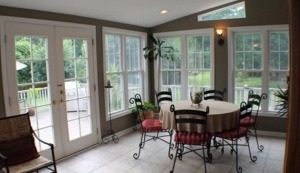 Remodeling a home is a big undertaking, but a well-planned home addition may be the best bang for your buck. You can enhance your home's value while increasing its square footage, bedroom, or bathroom count.
Maximize your investment by selecting the appropriate materials and details to enhance your home's value and character. Ensure that your new home add-on is a success with our helpful home remodeling ideas, inspiration, and expert advice.
Furthermore, make this addition a step in the right direction by utilizing sustainable choices and integration. You may choose bamboo flooring instead traditional oak. Solar operated skylights instead of the standard lines. Go that extra step and use foam insulation instead of fiberglass. Maybe even put a small solar array on your roof! The way we look at it, this is not only a brand new extension of your home, but an extension of yourself and what you stand for.
Kitchens & Bathrooms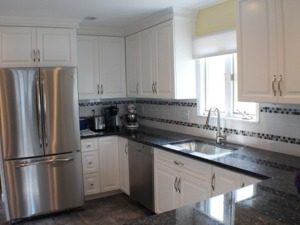 Maybe you have grown tired of your kitchen decor but can't stand the thought of doing away with perfectly functional appliances and cabinetry. Or perhaps your kitchen is very out-of-date and nothing but a complete kitchen remodel will remedy the situation.
With a smart plan, savvy shopping, and an open mind, it's easy to make over your kitchen. For small makeovers, figure out where you can make the most impact. A fresh coat of paint or changing out a light fixture might be all that is needed to freshen the look.
For complete remodeling projects, you'll want to address the "bones" of the room first: layout, wiring, plumbing, and flooring. Selecting cabinetry is another important decision you will have to make early in the process. You will also want to see if there is anything you can recycle from your current kitchen and take cues from specialty magazines and kitchen designers about what to add into your new design.
As for shopping, think about how you can use items in unexpected ways — and don't discount salvage stores and secondhand shops. Salvaging vintage appliances and other interesting kitchen materials can add another dimension to a typical remodel.
Find inspiring ideas for beautiful bathroom makeovers. See amazing before-and-after photos from our best bath renovations and get tips on how to complete your bathroom remodel on time and on budget. Browse our favorite bathroom makeovers that take real-life bathrooms and transform them into beautiful spaces. Our budget bathrooms are studies in smart spending. These baths are given new life and completely redone without a big price tag. Get inspiration for completing your own bathroom makeover and see how you can save money and spend smartly to get a quality bathroom renovation that incorporates both style and better function. Start your bathroom makeover — whether it's big or small — with a well-thought-out plan.
Finished Basements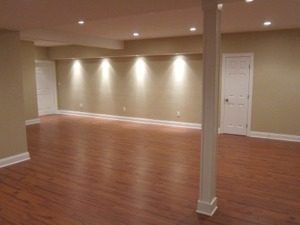 A basement is a completely different environment which involves structure elements, moisture, humidity, as well as has high possibilities for leaks or flooding. This calls for careful consideration of materials and systems which are specifically aimed at addressing these issues.
Homeowners looking for basement finishing ideas can easily begin to feel overwhelmed. With all the information out there, it's difficult to know what's best. However the truth is there is no single solution. every basement is different and thus requires each basement remodel we do to be fully customized to our clients needs.
For example in the past there was only one solution for finishing basement walls and ceilings: drywall. Finished basement floors were carpeted. The result? Cool, damp basement environments which caused the drywall and carpet to grow mold and mildew, which eventually leads to rot as well as create the perfect conditions for allergy and respiratory issues. This may be your situation right now.
Once you have decided that a basement remodel is the project you would like to undertake, the next part is choosing how to utilize this new space. You may want an additional living room, a child play area, a fitness area or even the final realization of your man cave; aka. basement bar, home theater, game room.
FDBR will be there right by your side to help you navigate through the entire design and construction process.
Roofing & Siding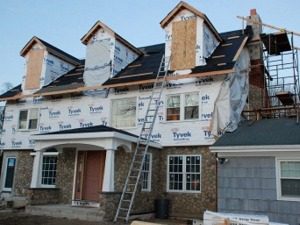 When it comes to both roofing and siding, quality and craftsmanship are the most important elements. A good roof or siding job should last you a lifetime when well maintained. However, what really makes either of these services truly stand the test of time is the attention to detail.
If your roof is 15 years old or more, if you have noticed any visible signs of damage be it discoloration, missing shingles, mold, or suspect moisture infiltration; do not hesitate to contact us. We will inspect your roof and exterior envelope free of charge as well as provide you with a no cost no obligation estimate.
FDBR has been providing these services for over 30 years. We have dealt with roofing materials ranging from architectural shingle roof to slate, and siding from the common vinyl/wood to intricate paneling systems. We guarantee your exterior will be done correctly, breathe correctly, and be secured correctly.
How Can We Help You?
Pride and integrity go into every project we become involved with, and with unsurpassed attention to detail, our client and community relationships have developed and flourished. Contact us today to schedule your FREE consultation!
No-Cost Consultations and Estimates
Unique & Sustainable Design Approach
Quality Construction Services
Creating Long-Lasting Relationships
Complete Customer Satisfaction